The Home of Tuwei
---

2021 | Conceptual Web Game





With the design of a web game, this project discusses the cruel body narratives and the phantom of class mobility behind the explosion industry of Tuwei (土味: down-to-earth and vulgar) short videos.

Rural areas enter social spaces through Tuwei short videos in contrast to aesthetic events constantly emerging by urban class, and the visibility of rural daily life has been activated. However, the technical logic of the attention algorithm of social media determines rural spaces staging with eccentric visual prospects. Even though the rural class play all their cards to get tons of attention, it's difficult for them to obtain larger symbolic power limited by the class framework of audiences. In the end, they are still trapped in the countryside and cannot complete upward class mobility in a sociological sense.


---
Visual Elements
for the web game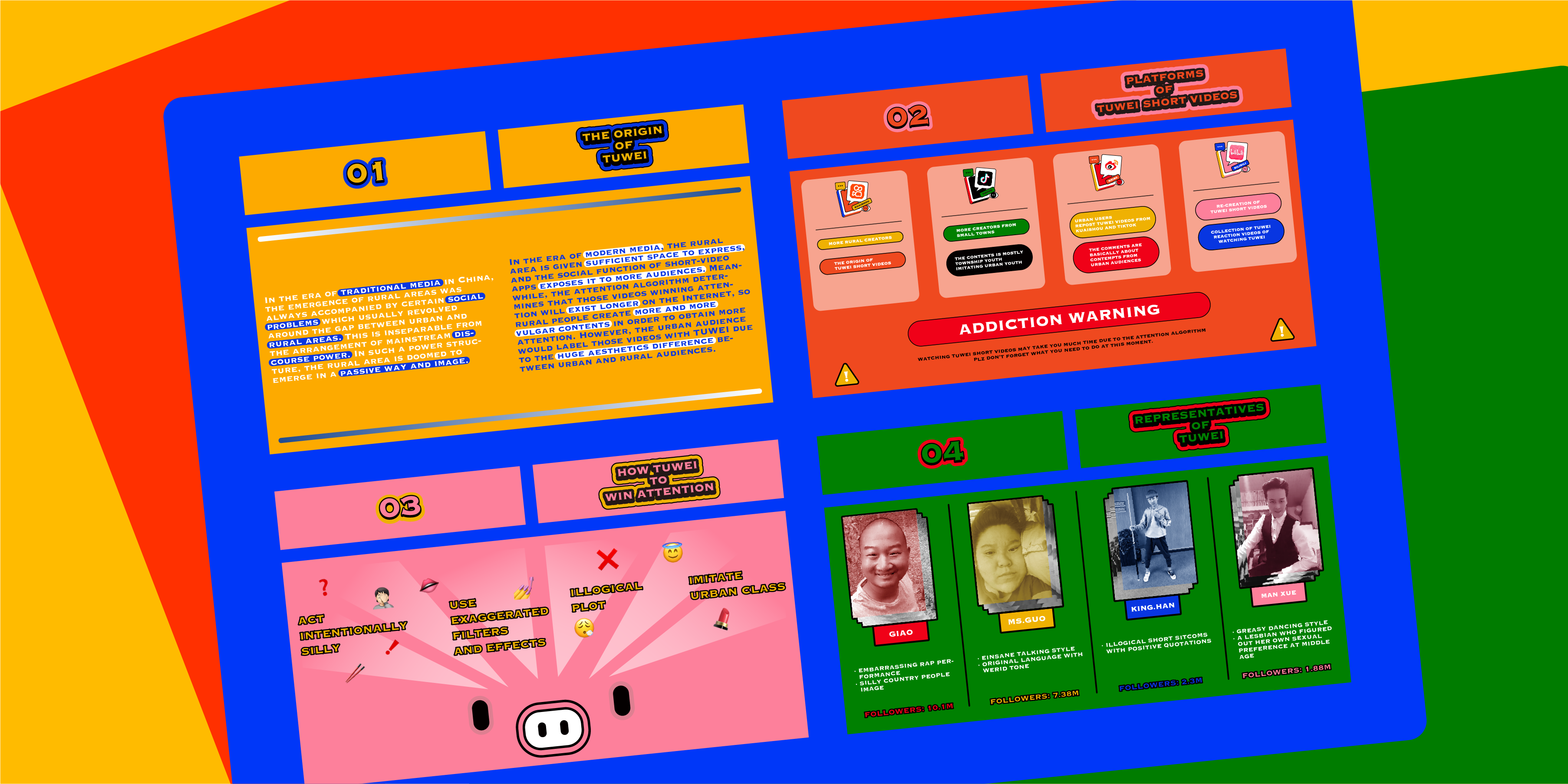 Mini Folders
4 mini folders about Tuwei are contained inside of a piggy bank

1. The origin of tuwei
2. Platforms of tuwei short videos
3. How tuwei to win attention
4. Representatives of tuwei