UP & UP
---

2020 | Illustration · Monopoly Game





"985 Loser" and "Small-Town Tester" are hot topics in Chinese society and the education sector. These are two self-deprecating labels from young generations who hope to change their destiny through education but eventually fail. The highly integrated value of the whole society drives them to enter a good university through test-oriented education, but they cannot change their destiny due to the soft power gap brought about by limited educational resources.

This project simulates the game mechanism of Monopoly, allowing the audience to experience limited choices of 985 Losers from high school to work, thereby guiding the public to think about the definition of success, the pros and cons of the education system, and the negative impact of Chinese involution on individuals.


---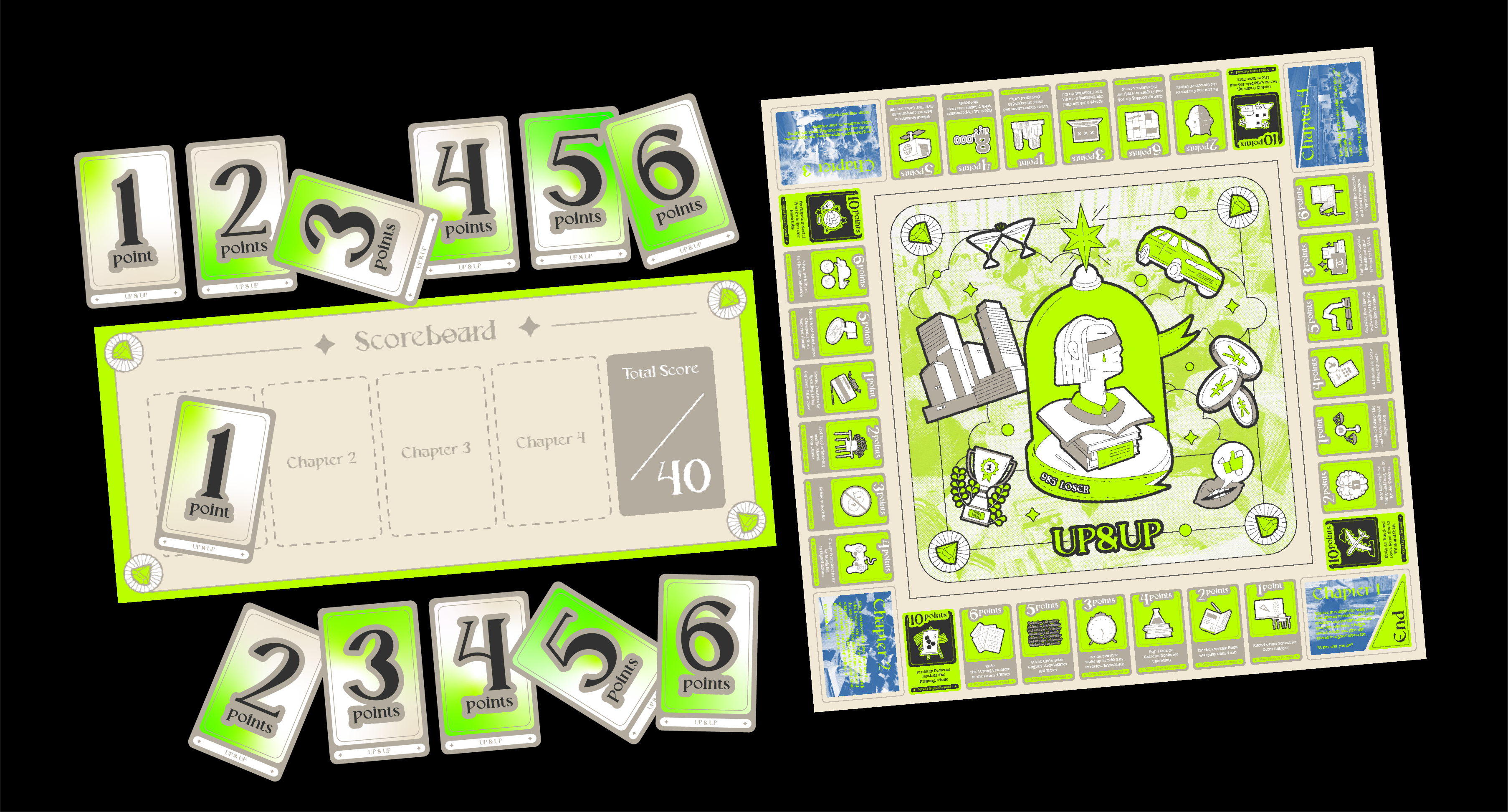 Illustration
for the map, icons on the map and point cards

Record of Playing